I finally get back my blog!! Sob sob…
Is time for me to explain here! I NO HUTANG PEOPLE MONEY LAH! Although I am a miser but I pay accordingly one.
Look at below picture then you will know about it..Don't know which stupid hacker put this kind of phising site (btw apa it phising site??) in my server. My host email me at yesterday morning but I was out for the whole day and was not able to reply them on time. So they suspended my account before I replied them lor..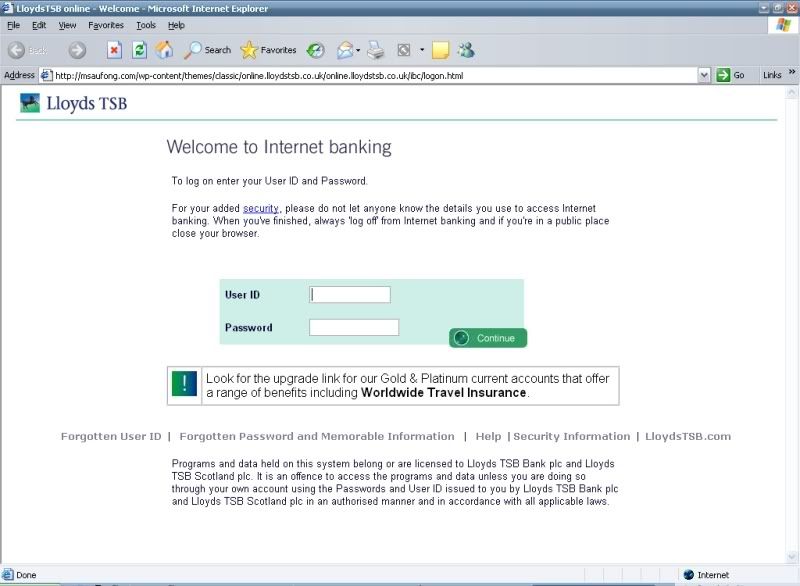 Click To Enlarge
KNN..if I am the creator of above site then is good lah..that mean I might get rich of steal ppl bank information. Too bad, I am not that good in IT ler..